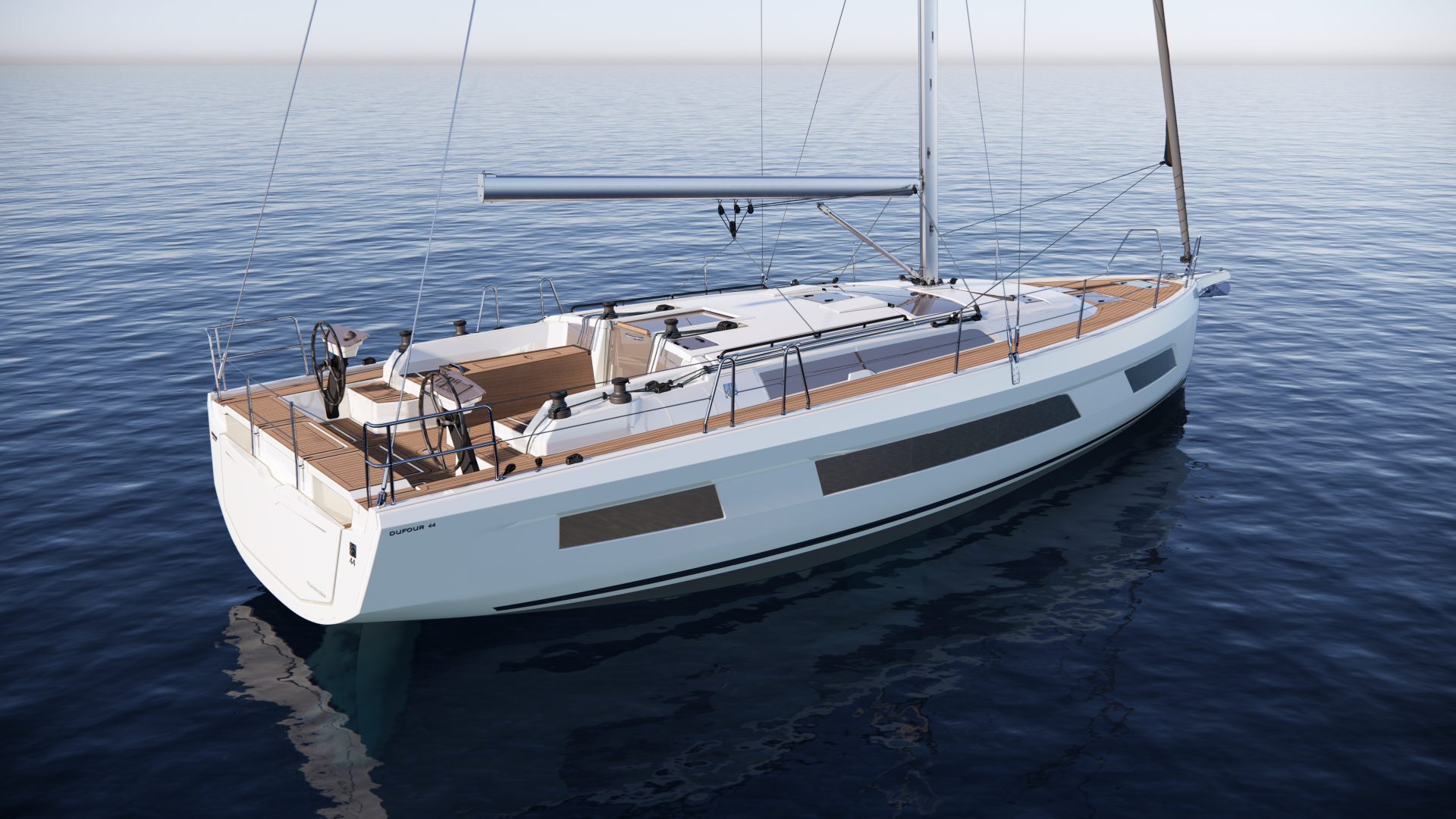 The French Dufour Yachts shipyard continues to set new benchmarks in performance and design with the announcement of their latest model, the Dufour 44.
Designed to provide an unforgettable sailing experience for both new sailors and experienced world cruisers, the Dufour 44 represents the epitome of performance, style and comfort.
The Dufour 44 is a continuation of the 18-year collaboration with designer Umberto Felci, and the result is a model that boasts a sleek and timeless hull design and delivers precise and responsive handling.
Her interior is spacious and luxuriously appointed with a design directed by Luca Ardizio that exudes relaxed elegance. Bathed in natural light, the saloon spans the entire width of the yacht to create a remarkably large and versatile living area to enjoy for all occasions. The model also introduces a new hexagonal table to its design, providing comfortable seating for up to ten people.
The Dufour 44's elegant cabins are light and roomy, and the model features an expansive master suite that enjoys its own with sleek ensuite.
The yacht's generous beam allows for an extremely spacious cockpit as well as the new innovation of an easily accessibly bathing platform with dual access.
The Dufour 44 is available in four versions with two galley layouts, allowing clients to choose the perfect configuration for their individual cruising needs.
The first Dufour 44 will be available in Asia Pacific in April 2024.
Further information on the new Dufour 44 and the entire Dufour Yachts range can be obtained by contacting the company's exclusive Asia Pacific dealer The Yacht Sales Co on 1300 855 338 or +61 7 5452 5164, emailing info@yachtsalesco.com or visiting www.yachtsalesco.com.